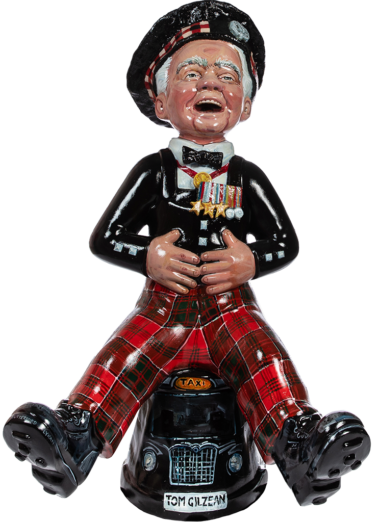 Tom Gilzean
Oor local legend, Tom Gilzean is a distinguished and recognisable figure on Edinburgh's Princes Street in his tartan trews and service medals. For many years he has tirelessly fundraised for Edinburgh Children's Hospital Charity.
Find Me
Artist
Chris Rutterford
Chris is an an enthusiastically-bearded Scottish artist and muralist who has been working in the art industry for twenty years. His work is typically immediate, vibrant, dynamic and full of life.
Sponsored By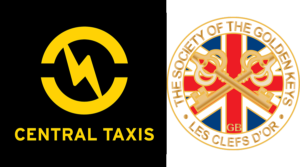 Central Taxis is proud to operate Edinburgh's biggest and most reliable fleet with over 465 black taxis serving the city 24/7. The Society of the Golden Keys Scotland aims to develop friendship and networking amongst hotel concierges across the nation. They are delighted to have partnered together at last year's St Andrew's Day Gala Dinner to sponsor the Tom Gilzean sculpture.