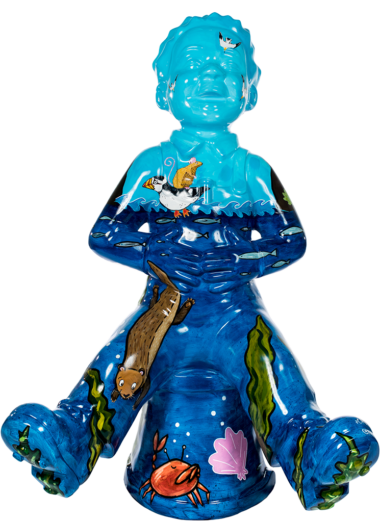 Underwater Jeemy
Underwater Jeemy is based on an underwater coastal theme. In an illustrative style, the design is bold, colourful, eye catching and full of vibrancy - not to mention all the curious creatures to be seen from otters to starfish and seals too. Jeemy can be found underwater swimming with the fish or hitching a ride on the back of a puffin!
Find Me
Artist
Chelsea Rodger
Chelsea Rodger is an artist living and working within Ayrshire. Since graduating from Contemporary Art Practice in 2015, she has worked on multi-disciplinary projects, from making lanterns to painting large scale murals. Chelsea owns and operates Pastel Fox Studio, a small creative business within her hometown of Girvan. Connecting communities with creativity is one of Chelsea's driving forces, inspiring her to create work that reflects these values.
Sponsored By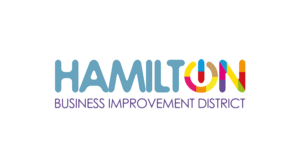 Hamilton Business Improvement District (BID) is a defined area within Hamilton town centre where businesses have voted to invest collectively in local improvements to enhance their trading environment. The BID organises events and offers services to support the business community in the town. Having worked with Glasgow Children's Hospital Charity in 2017 on the BIG Stampede, we are delighted to support Oor Wullie's BIG Bucket Trail - an exciting project promoting creativity, innovation and engagement within the arts.