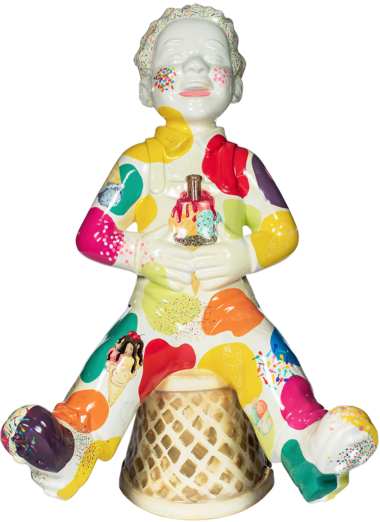 Make mine a 99!
I scream, you scream, we all scream for ice cream! Lindsey's favourite flavour is black cherry and she loves ice cream so when designing this knickerbocker glorious Oor Wullie, her mouth was watering with every brushstroke! As these sculptures will benefit sick children all over Scotland and Lindsey wants to dedicate this one to Ruby Stewart, a six-year-old smiley little friend of her son who has a rare and aggressive form of cancer. "Super Ruby's Rhabdo Raiser" is a fund to research into this cancer and will also benefit children all over the country. Ruby's favourite flavour is chocolate…Mmmmm. Make mine a 99!
Find Me
Artist
Lindsey Gardiner
Lindsey Gardiner is a picture book author/illustrator, Textile designer and a busy mum. Her colourful books have been published in 15 different languages bringing reading and fun to children all around the world. Drawing, colour and pattern are the staples of her trade. This is evident in her paintings, books, her playful studio and her even home.
Sponsored By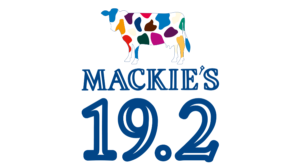 Mackie's 19.2 is the first ice cream parlour opened by the well-loved ice cream manufacturer Mackie's of Scotland. A unique range of hand made ice creams are available here in the new Marishcal Square development– by the Leopard! - in central Aberdeen. Mackie's 19.2 is named for the distance in miles from the Parlour to the family farm, and you can enjoy over 725,000 combinations of ice creams, toppings, sauces, cones, sundaes, crepes, waffles topped with an ever-flowing chocolate on tap.