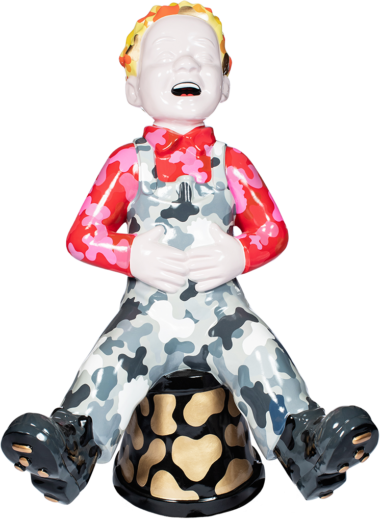 Whars Wullie 2.0
The beautiful irony of vibrant camouflage makes this Wullie stand out, not blend in. Working from his original colour scheme, This Wullie dons a collection of camo prints throughout his clothing, bucket and even his hair. But hidden within this camouflaged Wullie are a number of Wullie's silhouettes. How many can you find?
Find Me
Artist
Blair McCafferty - Creature Emporium
Blair McCafferty aka. Creature Emporium, is sure to bring a smile to your face. With a vibrant, colourful and unique style, the creations that come from the Emporium vary from original custom pieces, illustrated canvases to painted broken skateboard artworks. Along with hosting art classes and being a proficient graphic designer, Blair often works on comissioned artwork for companies across the globe. Go check out the Creature Emporium!
Sponsored By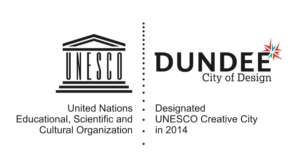 Dundee is the UK's first and only UNESCO City of Design. The City of Design title was awarded to 12 other cities prior to Dundee's designation and the network now includes 31 Cities of Design. The title recognises the design innovations Dundee has contributed to the world, including aspirin, biomedical research, comics including Oor Wullie and The Broons, video games such as Lemmings and Grand Theft Auto. The title acknowledges the city's continued commitment to using design to improve lives and solve the challenges cities face.