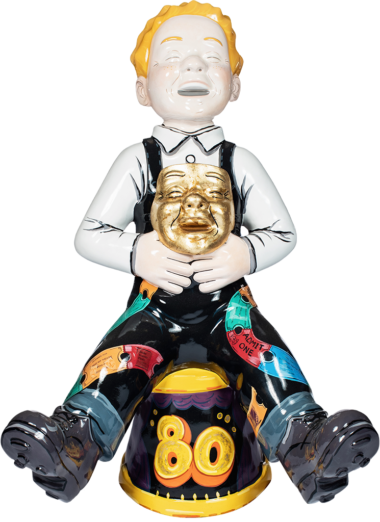 Wullies Big Night At The Theatre
Comedy and Tragedy are the theatrical emotions that we often experience through theatre. Here, they are interpreted through Wullie's familiar face on this joyful, celebratory piece. 2019 marks the 80th anniversary of Dundee Rep Theatre and this design is symbolic of years gone by, the buildings the company has called home, and the creativity it has shared with its audiences. A wrap-around of colourful tickets illustrates the pathway from 1939 into the future. This design embodies a theatre which is proud to be part of the city of Dundee, entrusted to us by and for its people.
Find Me
Artist
Viktoria Begg, Leila Kalbassi, Kenneth Macleod & Keiron Sweeney
'Wullies Big Night At The Theatre' has been created by Dundee Rep Theatre staff, Viktoria Begg (Producer and Photographer) and Leila Kalbassi (Designer and Scenic Artist), drawing together many years of artistic and backstage experience. Collaborating with Keiron Sweeney (Carpenter and Sculptor) who created Wullie's theatrical masks, and the illustrative details of Kenneth Macleod (Theatre Designer) to add the final touches.
Sponsored By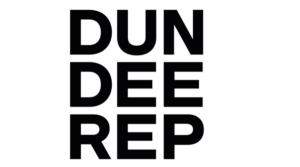 Dundee Rep and Scottish Dance Theatre sit at the cultural heart of Scotland and the City of Dundee. Founded in 1939, the Rep building is a centre of creative energy, a space for engagement with a wide range of art forms, whilst also playing a lead role in arts education and engagement across the city and beyond. Proud of its Scottish roots, the Company looks outwards, producing dance and theatre of national and international significance, for and with a diverse audience.