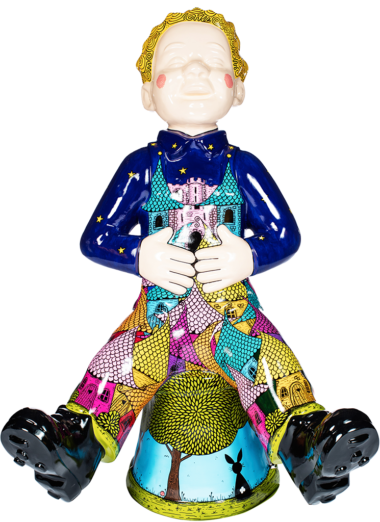 Wullie's Technicolor Dream Dungarees
Wullie is a bit of a dreamer. As he falls asleep his bucket tells the dream of the woods he was playing in that afternoon and all the things he saw. Midnight chimes and his technicolour dungarees show us that he's wandered into the dreamy world of WhimSicAL LusH, where anything is possible. Rainbow-coloured houses, circus tents, creatures and castles are all hiding in this most amazing magical forest, and you can only get to it when you fall asleep.
Find Me
Artist
WhimSicAL LusH - Suzanne Scott
Suzanne Scott is a Dundee-based artist and illustrator working under the name WhimSicAL LusH. She creates unique, quirky illustrations that feature on ranges of prints, stationery, homeware and more. Working with businesses both large and small she helps them tell their stories too, via illustration. Suzanne secured prominence as a public artists with Dundee's Discovery Walk (in Dundee's new waterfront) and has been part of several public art trails, including the first Oor Wullie's Bucket Trail, where she was both art co-ordinator and an artist. Over the last few years Suzanne has raised approximately £116,000 for charity with her illustration work and been part od charity teams helping to raise £1,423,000!
Sponsored By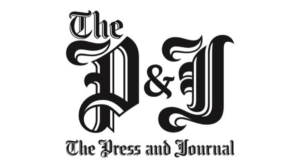 The Press and Journal features distinct and varied regional editions which are produced each day and circulated across the north and north-east of Scotland. Each edition reflects community activity and interests of the individual area. The newspaper's aim is to remain local and relevant to its readers while providing Scottish, national and international news. The Press and Journal carries weekly supplements including Your Home, Your Car, Your Weekend and Your Life.